"Enriching the lives of students through the arts, one child at a time." The Clovis Music Academy, focusing on Strings, Band, Percussion, and Color Guard.
Program Director:
Esmeralda Rocha Lozano
1055 Fowler Ave
Clovis, CA 93611

Please contact us if you would like information on enrollment.
Into the Blue
Elementary Color Guard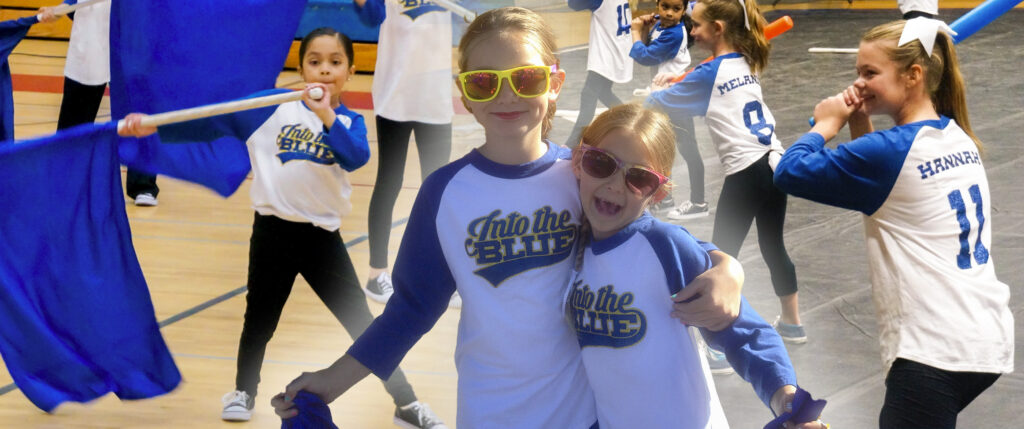 Wednesday's • Jan. 19 – May 14 • 6:00 – 7:15pm • Clovis High School
Focusing on performance, dance, movement and how to spin a flag
Open to all students grades 3–6
$180 for the season , plus the cost of uniform and warm-ups
Registration is non-refundable • Not meeting on April 6 & 13
Performances: February 11, March 4, March 18, March 23, April 1, April 23, and May 14
All performances are in the Clovis/Fresno Area
Limited space available, once the session is full the class is closed
Band and String Youth Academy
Clovis Music Academy Online Music Lessons
If you are interested in lessons, email Mrs. Lozano at clovishighband@gmail.com with your child's name, grade, school and instrument.
Band
Flute
Clarinet
Saxophone
Oboe
Bassoon
French Horn
Trumpet
Trombone
Baritone/
Euphonium
Tuba
Percussion
Strings
Violin
Viola
Cello
Bass
Blue Diddles
Elementary Drumming

Coming soon
Focusing on rhythms, rudiments and cool beats
Open to all students grades 1–6
Music is… mathematical, science, history, a foreign language, physical education, art
All Academies Operate Around the CUSD School Calendar
Email us at info@clovismusicacademy.org